Exclusive
Magic Johnson To Judge: Don't Spill My Secrets! NBA Great Files Motion To Seal Evidence In Credit Card Lawsuit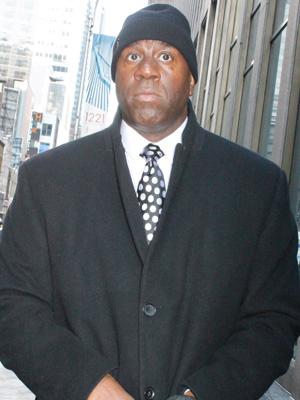 Is Magic Johnson hiding something? The former NBA star turned entrepreneur is so concerned about his secrets getting out in an ongoing court case, he's asked a judge to seal all the video and paper evidence!
Johnson filed the request on February 11 as part of his ongoing lawsuit with Celebrity Cards International, a company that claims he broke an agreement to sell "Magic Card Cash" cards with them, only to sign a similar deal with a competitor, OneWestBank. CCI is suing Johnson for copyright infringement and unfair competition.
Article continues below advertisement
Johnson denies the allegations, but as part of the lawsuit he has been required to sit for a video recorded deposition, give testimony, and submit documents related to his businesses.
"Given Johnson's status as a world-renowned celebrity, those recordings, transcripts and documents could be particularly susceptible to misuse if not adequately protected," the court documents, obtained by Radar, claim. "Accordingly, the parties have met and conferred and agreed" to ask a judge to have them sealed. The documents note that such an action is commonplace when a celebrity or similarly high-profile individual is involved.
For the latest on the case, stay tuned to RadarOnline.com!