'Friends' Star Lisa Kudrow Loses Lawsuit: Ordered To Pay Former Manager $1.6 Million In Residuals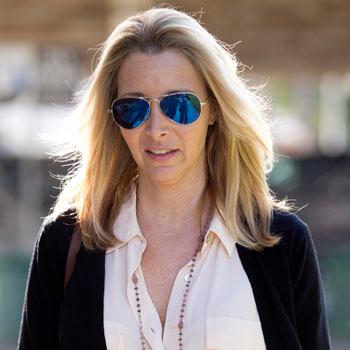 Friends star Lisa Kudrow lost a lawsuit on Wednesday against her former manager, Scott Howard, and has been ordered to pay him a whopping $1.6 million in residuals.
Kudrow, 50, took the stand last week to defend herself against owing Howard a five percent cut from her earnings due to an oral agreement they entered in 1991 — but the jury didn't see it her way.
According to The Hollywood Reporter, the jury in a Los Angeles Superior Court ruled that Kudrow has to pay Howard $1.6 million.
Article continues below advertisement
Howard first sued Kudrow in 2008 after she let him go earlier in the year and throughout the course of the trial it was revealed that the Friends star first made $13,500 per episode of the hit show but later negotiated her way up to $1.04 million per episode plus $5 million in other compensation.
She continues to receive residuals from the show, which is in syndication, and Howard was suing for some of those earnings.
Aside from his $1.6 million awarded by the court, it's estimated Howard made a staggering $11 million in the 16 years he worked for Kudrow.