Full Court Denial? Lamar Odom Says Khloé Kardashian Will 'Always' Be His Wife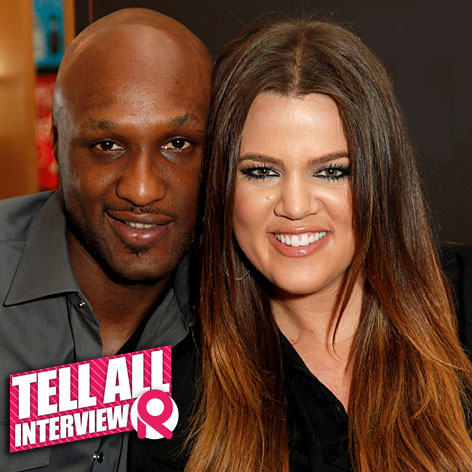 Lamar Odom is opening up about his marriage to Khloé Kardashian, which the basketball pro says he's hoping will not end in divorce.
"That's my wife, I love my wife, she'll always be my wife no matter what," Odom told E!.
Odom has just signed a one year contract with the Spanish team, Laboral Kutxa, as he attempts to re-establish his basketball credentials.
He said only "time will tell" if they actually do get divorced -- something he hopes will not happen.
MORE ON:
Keeping Up With the Kardashians
Article continues below advertisement
The reported serial cheater who has battled substance abuse also made the puzzling comment that "there is nothing I would do different. Being married and being married to the woman I decided to marry, besides having my children, was the most important thing in my life."
His estranged Keeping Up with the Kardashians star wife filed for divorce in December and has moved out of the home she shared with the former Los Angeles Lakers star.