Exclusive
In Denial? Kim Zolciak Brags About Shopping Spree As Unpaid Taxes Are Made Public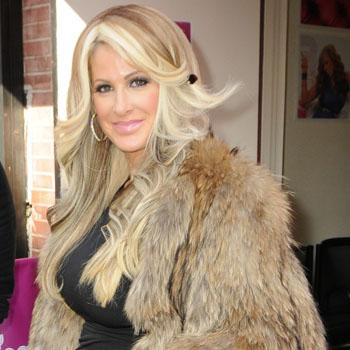 Real Housewives of Atlanta star Kim Zolciak won't stop spending -- even though money problems could cost her her dream mansion! Just hours after Radar revealed she was in danger of losing her Atlanta home over unpaid taxes, Zolciak tweeted that she was heading off on yet another shopping spree.
Zolciak revealed that she and husband Kroy Biermann"are going to go get another 4 wheeler today!!" she tweeted Thursday afternoon.
Article continues below advertisement
Hopefully she paid the tax man first! As Radar has reported, Zolciak and Biermann were recently served with two tax liens: one from the city of Milton, Georgia, for $1,665.26, and the other from the State of Georgia and Fulton County for $10,572.67. The couple must pay the liens by April 11 or the home could be seized.
"I guess I better get to work to pay 12k" she tweeted Thursday with laughing emojis. But her financial situation is no joking matter.
Back in December, Zolciak and Biermann took out a $300,000 loan so they could finish renovations on their home, as Radar has reported.
Before that, she and Biermann were reportedly evicted from a home they had been renting from Kendra Davis. Zolciak denied the reports and said their lease was simply up, despite her landlady's claims to the contrary.