Justin Timberlake And Jimmy Fallon Kill It With 'History Of Rap 5'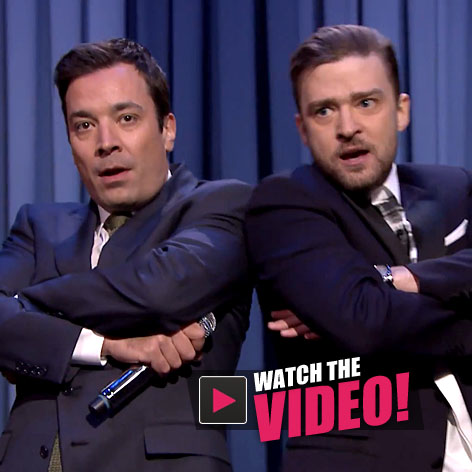 Jimmy Fallon isn't exactly "straight out of Compton" - as his good pal, Justin Timberlake jokingly pointed out -- but when the two teamed up for History of Rap 5 on Friday's Tonight Show, you might never have known it.
The two killed it with their mashup of hits from LL Cool J, Tone Loc, the Beastie Boys and other top rappers.
Their ongoing History of Rap series had been a monster hit every time the pair performed together on Fallon's previous show, Late Night. So it was the perfect way for Fallon to close out his first week The Tonight Show's new host.
Article continues below advertisement
Timberlake also put those "rocky marriage" rumors to rest during his appearance. He was wearing his wedding ring. Jessica Biel was also spotted wearing her ring on Friday.
youtube