Exclusive
Kristen Stewart Shuns Married Director She Cheated On Rob Pattinson With; But Rupert Sanders 'Hasn't Been Able To Get Over Her'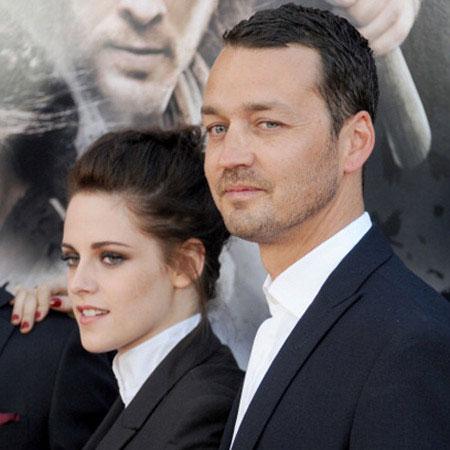 Fans were shocked in 2012 when news broke that Twilight star Kristen Stewart had cheated on her co-star and boyfriend Robert Pattinson with her married Snow White and the Huntsman director Rupert Sanders.
Now, RadarOnline.com has learned, Sanders life is spiraling downward while he still holds a torch for Stewart!
Sanders' wife, actress Liberty Ross, slapped him with divorce papers last year and a source said, "his family is wrecked. Even though he has admitted to everyone in his life that the long-brewing affair was a terrible idea, he still hasn't been able to get over his feelings for Kristen.
Article continues below advertisement
"He fell in love with her a long time before he laid a finger on her, and he's finding it difficult to shake."
After the affair was exposed, Stewart, now 23, and Sanders, 42, made public apologies to their partners and then went their separate ways.
But the source revealed, "They are still in contact,and incredibly, Rupert is still hoping for a future together. But Kristen has come to her senses and doesn't want to damage her image more.
"Rupert definitely lost more in this whole scandal. He's devastated they can't be together."
According to the source, the scandal has caused Sanders trouble in locking down his next feature-film directing job and says the filmmaker -- in recent years, one of the highest paid commercial directors in the world -- has for now returning to the advertising world "to lay low and weigh his options.
Said the source, "He is a student of other directors' careers and knows it's a lot harder to bounce back from a scandal like this if you're not a household name like Kristen is.
"Rupert, against all better judgement, still holds out hope that he and Kristen can get things going again, but he's completely deluded – she would never put her career on the line like that again," the source said.