Who's Not Impressed Now? Figure Skater Ashley Wagner Can't Believe Olympics Judges' Score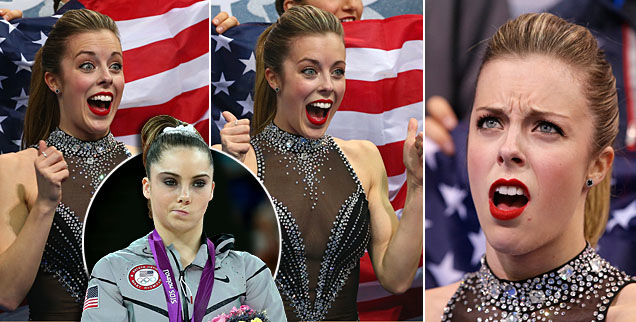 Ashley Wagner thought she'd turned in a winning performance as she got off the ice in Sochi, Russia on Saturday.
The U.S. figure skating darling had twirled and jumped and spun her way through the short program, and finished with a dazzling smile. She waved to the crowd, blew issues and was definitely happy with her routine.
Then came her score - just 63.10 - and Ashley's smile turned to a look of disgust.
Article continues below advertisement
"I know roughly when I skate a good program where the score should end up. So yeah, to score that low was very disappointing to me," Wagner told reporters, according to the MailOnline.
Wagner still has a shot at an Olympics medal. She's in fourth place going into the finals on Sunday.
But she has a long way to go in the world of copied expressions and viral videos if she hopes to eclipse the iconic "I am not impressed" expression gymnast McKayla Maroney struck when she finished in second place t the 2012 summer games.