Singer Akon Zapped With $95K Lien From Electric Company -- Third Legal Drama In Three Months!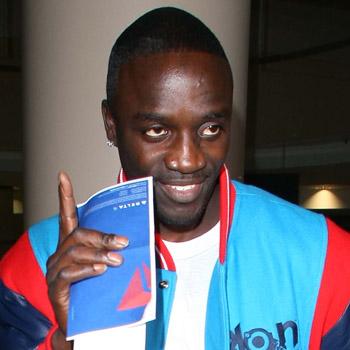 Rapper Akon was not so bright when it came to paying his lighting contractors. RadarOnline.com has exclusively learned that Southern Electric Company claims they never got paid for their work at his Atlanta mansion, and they're still owed more than $95,000!
According to a lien filed by the company in Georgia on November 26, 2013, and obtained by Radar, the "Smack That" singer failed to pay $95,000 for "labor and materials" used during renovations of his home in Milton, Georgia. Now, the company wants that amount, plus interest.
Article continues below advertisement
However, they're not the only ones coming after Akon for cash.
Australian entrepreneur Patrick Grove claimed this week that he recently booked Akon for his birthday party last April. Grove claims he pre-paid the singer $150,000, but he never showed. Now he's suing for that money, plus damages.
And in January he was sued by Egyptian singer Tamer Hosney, who claims he paid Akon $300,000 for both Akon and Pitbull to sing on Hosny's song "Arabian Knight" and appear in the video. Pitbull never showed, as Akon had allegedly promised, so Hosny wants to recoup his losses.
As Radar has reported, Akon's brother is also currently fighting over money in court: The Def Jam executive's ex wants him to reveal how much he got paid from big celebs like Lady Gaga and Kanye West in their ongoing custody case.
For more on these cases, stay tuned to RadarOnline.com!