Exclusive
Shut Out! Tori Refuses To Confide In Mom Candy About Husband Dean's Cheating Allegations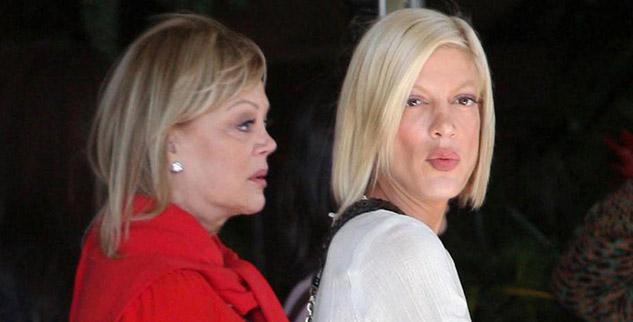 Article continues below advertisement
"Tori and Candy have a very complex relationship," a source told RadarOnline.com. "The pair will go months without talking, and then suddenly be in contact daily."
However, the mother-of-four is finding herself wishing for some homespun help, but she is digging in her heels.
"Tori could use the support of Candy during this rough patch in her marriage to Dean, but she is just too proud to do so. She is afraid Candy would remind her that she was warned against marrying Dean so quickly after the divorce to first husband, Charlie was made final."
McDermott's cheating allegedly happened in December, and while she posted happy family photos over the holidays, the source said Candy didn't talk to her daughter about the scandalous report.
"Candy did get her grandchildren Christmas presents, and the cheating allegations weren't addressed at the exchange, which took place without Dean. The children absolutely adore Candy, and she truly enjoys spending time with the bunch," the source told RadarOnline.com.
Article continues below advertisement
The main problem for Tori's relationship with her mom is "she wants to be perfect in Candy's eyes. Having a cheating husband doesn't help," the source said.
"Tori always says her mom's famous parties and attention to decoration and detail is where she gets her inspiration and wants to be just like her. She would never admit it, but Tori is constantly seeking approval from Candy."
The source told RadarOnline.com that Tori should swallow her pride and go to her mother for help.
"Candy isn't judgmental and Tori would probably be surprised at how supportive her mother would be for her at this time. Instead of trying to be perfect, Tori should just let her guard down and confide in her mom."