Sean Penn & Charlize Theron Get Their PDA On At First Event As A Couple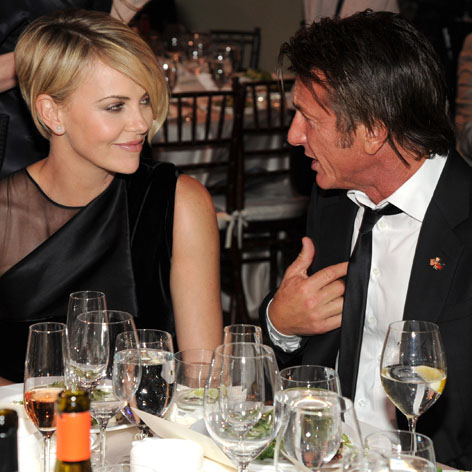 Charlize Theron and Sean Penn couldn't take their eyes off each other Saturday night at a lavish fundraiser for his charity,
The pair, who have been dating just a few weeks, attended the Sean Penn & Friends Help Haiti Home Gala, in Beverly Hills.
The twosome was first spotted together in Hawaii. Then, last Sunday, they were seen out on a movie date in Hollywood.
Last night, they walked the red carpet separately but sat together, gazing at each other, often giggling, and occasionally sharing a kiss.
Article continues below advertisement
Penn kissed her on the neck and she had her arms wrapped around his neck, a source told E!
He even introduced Theron to his mom, Eileen Ryan Penn, who sat with them. It must be serious!