Converting For Love: 'Bachelor' Sean Lowe's Fiancée Baptized Before Television Wedding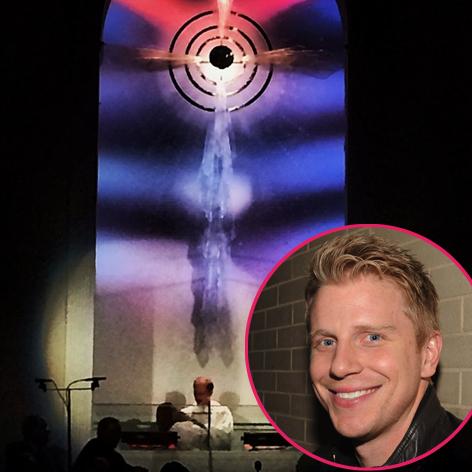 Sean Lowe made it clear during The Bachelor's 17th season that religion was very important to him – and RadarOnline.com has learned that his future wife Catherine Giudici decided to get baptized at his church BEFORE their much-anticipated television wedding.
Speaking exclusively to Radar, Sean's father, Jay, confirmed the news and gushed about his future daughter-in-law.
"Catherine became a Christian last year," he revealed. "I remember the night she surrendered her life to the Lord. She called me and was giggling and excited. She was over-joyed."
Article continues below advertisement
Sean's dad also knocked down rumors that she only became a Christian to be accepted by The Bachelor star's family!
"We didn't lay down a bunch of rules for her. That's not us at all," Jay said.
"Becoming a Christian was a personal decision she made herself and had nothing to do with Sean or impressing the family."
Then, about a month ago, she approached Jay about having the baptism.
"As her future father-in-law, I was honored," Jay added.
On Sunday, Lowe watched as his fiancée took part in the spiritual ceremony at Plymouth Park Baptist Church in Irving, Texas.
"This brings my heart so much joy. Got to watch my dad baptize @catherinegiudici this morning," Lowe, a born again virgin, captioned an Instagram photo on Jan. 12.
Up next, Sean's father will be officiating the pair's Jan. 26 wedding ceremony.
"I'm so happy for these two and can't wait for the wedding. I'm very honored to be such a big part of their wedding day," Sean's dad told Radar.
The couple got engaged in Thailand while filming the season 17 finale in 2013 after Lowe presented her with a 3.15-carat platinum-and-diamond ring.
"Two weeks from this moment, I'll be in my dress about to become Mrs. Lowe. #countdownlowedown," Giudici tweeted to her 249,000 followers.