Scientology EXPOSED! Judge Orders Church To Reveal Secret Records In Court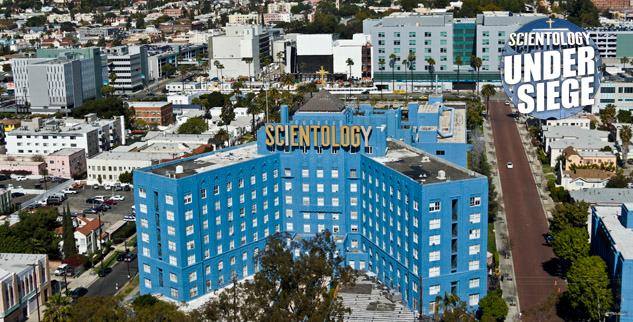 Article continues below advertisement
Court documents published on TonyOrtega.com reveal that Judge Dib Waldrip "ordered that the Church of Scientology shall provide to Rathbun the following materials generated or obtained between January 1, 2009, until August 16, 2013."
First, the order states, the church will have to cough up "all recordings, videos, photographs, or any supporting medium (film, digital, electronic, etc.)" concerning Rathbun and her spouse. In addition, they will surrender "all records and/or recordings, if any, of any surveillance of Rathbun's conversations, telephone calls, e-mails, and/or text messages." Third, they must reveal "all records and/or notes regarding communications by or on behalf of The Church of Scientology with Rathbun's employer."
READ THE DOCUMENTS HERE:
Rathbun had claimed that church operatives regularly harassed her at work, even once sending a coworker a bouquet of flowers with a graphic note that was purportedly from her.
Finally, Judge Waldrip ordered that the church produce "all recordings, videos, photographs … taken or obtained within a 10-mile radius of the Rathbuns' residence."
The couple have claimed that Scientology "Squirrel Busters" set up cameras to capture footage of their Texas home.
The Judge ordered Scientology lawyers to surrender the materials by January 27.
But before then, next Wednesday, there will be a hearing to address Rathbun's call for sanctions against the church for the evasive and argumentative behavior of Church employees during depositions.
Stay tuned to RadarOnline.com for the latest in the case.