Exclusive
Pauly D At War! Baby Mama Denies 'Jersey Shore' Star Holiday Visitation With Daughter Amid Bitter Custody Battle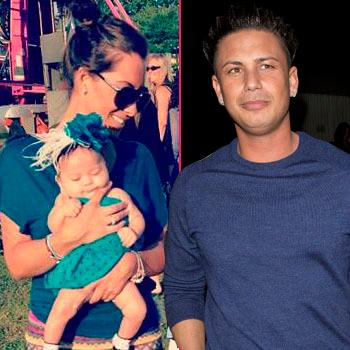 Pauly D hoped to spend the holidays with his daughter, but a source exclusively tells RadarOnline.com the child's mother refused to cooperate.
Unable to secure a court date before the holidays, Pauly hoped Amanda Markert, an ex-Hooters waitress with whom he had a fling in summer 2012, would still let him see their daughter Amabella for Christmas -- but she allegedly nixed the planned visitation.
"The two were set to meet up around Christmas, but Amanda stood him up," the source revealed to Radar.
Article continues below advertisement
"He had all of Amabella's Christmas gifts, so he was really upset."
The source added, "Pauly has been trying to set up a second meeting, but Amanda and her attorney keep denying the visits. He didn't want to get the courts involved, but she's given him no choice."
The pair are expected to meet in court later in January.
"Pauly hopes the judge will mandate custody time," the source added.
As Radar previously reported, Pauly has filed for full-custody.
Needless to say, it has been very frustrating for the new dad; Radar caught up with Pauly at a charity event on Nov. 21 — 15 days after he met Amabella for the first time.
"We're working on the second visitation now. I really want to see Amabella in time for the holidays," Pauly told Radar in an exclusive interview.
"I want to see her as much as possible, but it's a process."