Pregnant Woman's Rapist/Murderer To Play Guinea Pig For Ohio In Unprecedented Execution Method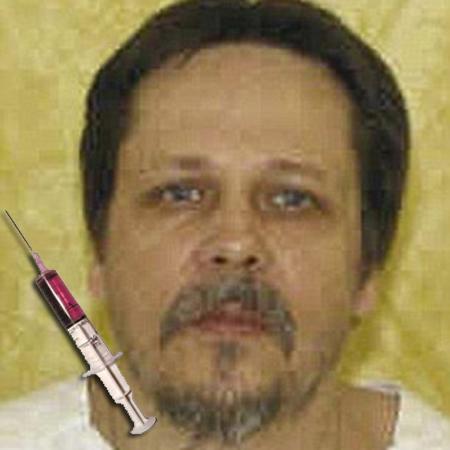 A convicted rapist and murderer named Dennis McGuire will play guinea pig for the state of Ohio, as the sentenced-to-death convict will meet his maker via a new combo of toxins that his lawyers argued would leave his final moments a miserable stretch of suffocation.
McGuire is slated to be injected with an unprecedented combo of the drugs midazolam and hydromorphone at Lucasville, Ohio's Southern Ohio Correctional Facility Thursday, after a stint on death row.
Article continues below advertisement
His lawyers unsuccessfully attempted to persuade the federal authorities to overturn the execution, based on the uncharted nature of the drugs used.
While McGuire's legal team argued that he will "experience the agony and terror of air hunger" in his waning moments, Ohio attorney general Thomas Madden successfully argued that the condemned are not "entitled to a pain-free execution."
Federal Judge Gregory Frost said that "the evidence before this court fails to present a substantial risk that McGuire will experience severe pain," and that according to the law, "Ohio is free to innovate and to evolve its procedures for administering capital punishment."
The reason behind the combo is due to a shortage of the previous toxin used, as it's no longer being produced.