'How Much Fun Would That Be!' Kourtney Kardashian Wants Sister Khloé To Move Next Door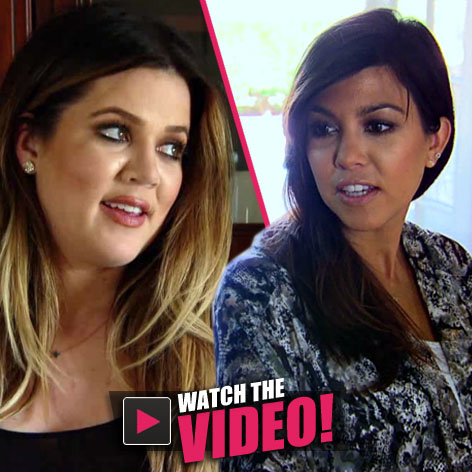 Kourtney Kardashian does her best to convince her sister Khloé to rent the house next door to her, on the next episode of Keeping Up with the Kardashians.
But Khloé, who is now feeling "uncomfortable" living in the house she previously shared with estranged husband, Lamar Odom, isn't convinced. She's particularly put off by the lack of feng shui she detects in its design. No, we're not kidding.
Kourtney won't give up though. She suggests "we could build a tunnel between our homes."
Article continues below advertisement
Does Khloé finally go for the idea? Would you want your sister to live next door?
Keeping Up with the Kardashians airs on E! Sundays at 9/8c.
You can catch a sneak peek of the episode HERE: