Exclusive
Flower Power! Kim Kardashian Warms Up For Her Wedding By Sending Expensive Flower Arrangements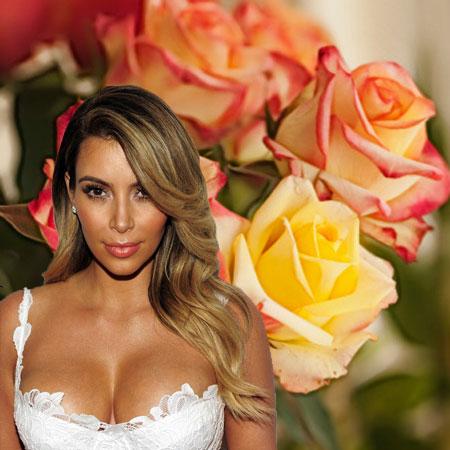 Life has been a bed of roses lately for Kim Kardashian as she basks in motherhood and her engagement to baby daddy Kanye West.
And, as RadarOnline.com has learned, she's sharing the joy — and warming up for her upcoming wedding — by learning about Los Angeles' top florists and "sending super-expensive floral arrangements to everyone who helps her," a source said.
"It's Kim's bizarre new way of expressing gratitude which she's picked up from Kanye," the source with intimate professional experience with the reality TV star explained.
Article continues below advertisement
"Kim's new thing is to send everybody who works with her, even her manicurist, these ridiculously expensive flower arrangements the day after she sees them."
The source revealed that Kim has been testing out a number of L.A.-based florists and has found a favorite collaborator in "florist to the stars" Eric Buterbaugh.
Buterbaugh shot to fame in Hollywood after Demi Moore enthusiastically recommended his work -- and the two also hang out as friends.
As for Kim, she couldn't be more delighted to test drive various arrangements which she sends to friends and employees.
Noted the source: "No doubt she's also warming up for her wedding to Kanye by testing the floral waters."