Kelly Osbourne: 'There Is No Dramatic Story' In My Breakup With Fiancé Matthew Mosshart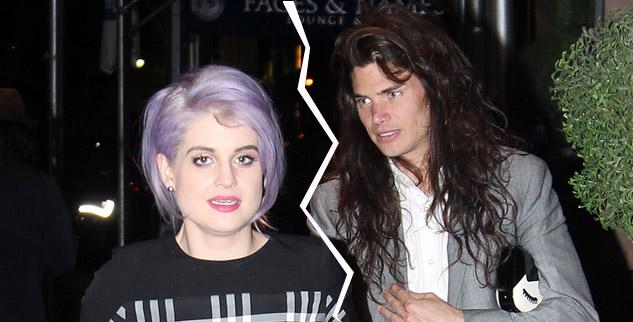 Kelly Osbourne Thursday said her breakup from Matthew Mosshart didn't come with all of the dramatic bells and whistles one would expect when an engaged couple parts ways.
"There is no dramatic story -- I wish there was so there was something to tell people, but no, it just happens in life." the 29-year-old reality star told E!, calling the move apart "a mutual decision."
"We love each other very much, it just wasn't the right time for us, and I think that if we're weren't as mature and as adult as we are then we could have gone down a road that got not very nice.
Article continues below advertisement
She stressed that she and Mosshart, a vegan chef, remain "really really good friends, we're just not living in the same house."
The news of the split broke earlier this week, when Kelly's rep issued a statement saying, "Kelly Osbourne and Matthew Mosshart have decided to end their engagement. The split is amicable and the pair continue to have nothing but the utmost respect for one another.
"Kelly is looking forward to a new year full of fresh beginnings."
As we previously reported, the duo first met at the July 2011 wedding of Kate Moss.
Kelly's E! show Fashion Police airs Fridays at 9/8c.