Exclusive
Jealous Kanye West Slams Beyonce Over Visual Album's Success: You Stole My Idea!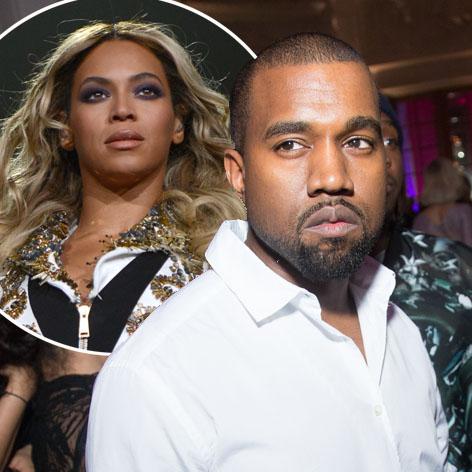 Beyonce's surprise album has sold nearly 1.5 million copies so far, but not everyone is a fan: RadarOnline.com has exclusively learned that her over-the-top success has put pal Kanye West in a serious funk. According to an insider close to West, it's hard for him to watch her album do well because he claims he had the idea to do a visual album first!
"Kanye is feeling really defeated over Beyonce's album doing so well," the insider tells Radar.
Article continues below advertisement
"He wanted to do a visual album for his 'Dark Twisted Fantasies' album, but everyone around him convinced him it wouldn't work," the insider explains. "That's why he ended up doing one long movie to go with it the 35-minute short film, 'Runaway'."
Now that the mix of songs and music videos on Beyonce's album has proved a successful formula, "He's kind of annoyed, but he doesn't want to talk about how he came up with the idea first because of how he got slammed for saying he invented leather jogging pants a few years ago. Plus, he needs to stay on good terms with Jay Z."
Making matters worse, his last album "Yeezus," has sold fewer than a million copies so far, despite critical acclaim.
So now, says the source, "He's super-focused on moving forward. He's working so hard to come up with something that will eclipse Beyonce and put him back on top."
Baby mama Kim Kardashian "is pushing him to do something major too," the source says. "He might do something like a huge free concert or a free album to get himself in the headlines again, and for a good reason."