Justin Bieber Confirms Reconciliation With Selena Gomez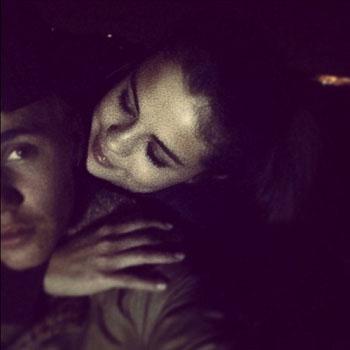 Justin Bieber and Selena Gomez just can't seem to call it quits. The pair is back together again, with Biebs confirming the news with a romantic selfie.
"Love the way you look at me," Bieber tweeted along with the pic that shows Gomez with her arms draped around him and a sweet smile on her face.
As Radar reported, the first sighting of the newly reconciled pair came on Thursday when they were seen riding Segways near his home in Calabasas.
Article continues below advertisement
That came just days after she abruptly canceled the remainder of her Stars Dance tour, citing she needed "me time."
That apparently includes Bieber time.