Leo DiCaprio Gives Jonah Hill Titanically-Big Hug On 'SNL'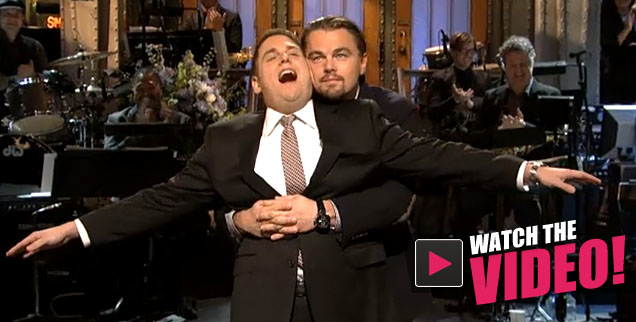 Jonah Hill made his third hosting appearance on Saturday Night Live and even though he's an Academy Award nominee, all anyone in the audience wanted to know about was what it was like working with Leonardo DiCaprio in The Wolf of Wall Street.
The annoyance and nerves were starting to build for Hill until -- right on cue -- out walked DiCaprio, making a totally surprise appearance!
Hill then imposed on his pal to "do that thing" he always did on the Wolf set to help settle down his nerves.
Article continues below advertisement
DiCaprio went for it, and you can see it HERE: