Good Genes? Jennifer Aniston's Rockin' Bikini Body Hasn't Changed In 10 Years!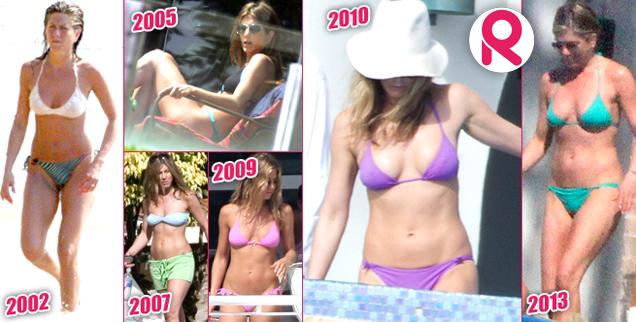 Jennifer Aniston hasn't aged in 10 years — no, really.
The former Friends star has nearly the exact same banging bikini body now, at 44, that she did at 34 and RadarOnline.com has the photographic proof.
Aniston stays in perfect shape with the help of good genes and a steadfast workout regime.
According to Life & Style, Justin Theroux's fiancee stays slim by doing yoga, flying instructor Mandy Ingber to her movie sets, running seven days a week and doing strength training at Tracy Anderson's workout studio.
Article continues below advertisement