I Won't Tell! Kim Kardashian Taunts Fans With Evasive Answers About Baby North & Kanye West In Short Q&A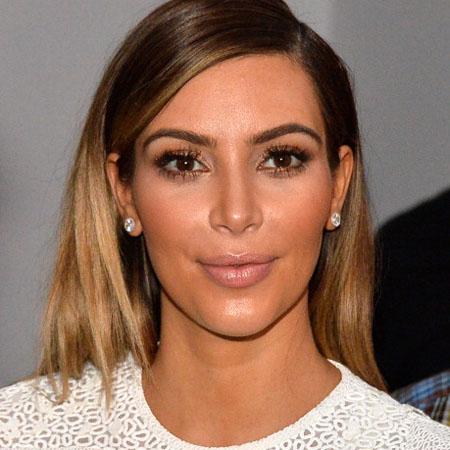 Kim Kardashian dressed baby North West up in THREE Halloween costumes, has a favorite Kanye West song and has big plans for 2014, all of which she tauntingly revealed in a brief Q&A session and RadarOnline.com has all the details.
The 33-year-old new mother took five questions from fans, all of which were personal, but she didn't exactly answer what they asked.
"What us your 2014 wishs ??!! My wish is 2 ses u this is big dream and i hope my wish come true!!," one person asked and Kim, who has lost approximately 50 pounds since giving birth responded using Mobio and said: "I want to stay healthy and get in better shape for 2014!"
Article continues below advertisement
She was evasive when answering a question about her baby daughter's first Halloween, telling the number of costumes the little fashionista wore, but not the actual theme.
"Mason picked out North's costume, we dressed her up in 3 costumes to take pics but she was too little to go trick-or-treating. Can't wait for next year," she replied.
When asked when she would return to London and the fan said they loved her Alan Carr interview she ignored the travel part of the question and only responded: "hahaha i loved that interview! Alan Carr is the funniest!"
Engaged now to the Yeezus rapper, Kim did say that his one song that she would listen to on repeat for a whole day is "Lost In the World....its such a special song to me."
What would you like to ask Kim? Tell us in comments!