Oh, Daddy! Hugh Grant's THIRD Secret Love Child Revealed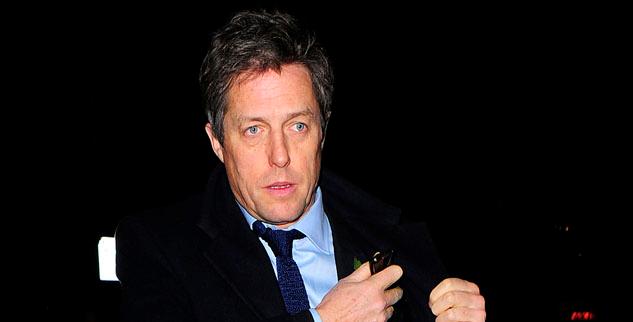 Hugh Grant's movie career may have slowed in recent years, but he's certainly kept busy. After fathering two love children with a secret girlfriend in 2011 and 2012, RadarOnline.com has learned that the Notting Hill became the daddy to yet another child in 2012 -- by a different woman!
According to Britain's The Sun, Grant is the father of a baby boy birthed by Swedish TV producer Anna Elisabet Eberstein in September 2012. The secret has gone uncovered all this time because Grant's name was left off of the birth certificate, until it was re-registered in December 2013.
Article continues below advertisement
"Anna is being supported by Hugh all the way," a source told The Sun. "She lives in a very comfortable property and knows that Hugh is there for her. Anna's parents in Sweden know all about the relationship and she has their blessing."
But while he was fathering Eberstein's child, Grant was also carrying on an affair with Chinese baby mama Tinglan Hong. Hong gave birth to his first child, daughter Tabitha Xaio Xi Hong Grant, in September 2011. The baby girl was then followed by a boy, Felix, in December 2012, three months after Grant's son by Eberstein.
Grant has described his relationship with Hong as "a fleeting affair," but insisted, "She is a good person, a nice person, funny, clever, great mother."
He's yet to comment on Eberstein and his son by her.