The Concert From Hell: Woman Claims Flying Drumstick Left Her With PTSD, Brain Injury & Concussion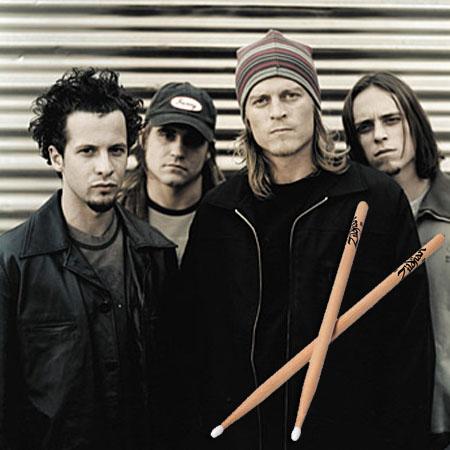 A Bronx, New York woman is suing multiple parties, claiming she suffered a litany of major damages -- in the form of brain injuries, post-traumatic headaches, post-concussion syndrome, and neuron-psychological impairment -- after getting hit in the head by a flying drumstick during an Aug. 2012 concert from the band Puddle of Mudd.
Elizabeth De Michiel named the band's lead singer Wes Scantlin, drummer Shannon Boone, Anschutz Entertainment Group and New Jersey's Starland Ballroom in a federal suit filed in New Jersey.
Article continues below advertisement
She claims she suffered the long list of injuries (as well as pain and suffering, emotional trauma, and other injuries that continue to manifest) when she was struck in the head by a drumstick thrown from the stage.
In the suit, De Michiel claims that a member of the band "proceeded to the front of the stage and flung a drumstick that hit her head," violating the band and venue's responsibility to "control the drumsticks in a reasonable safe condition under the existing circumstances, which include the likelihood of injury to a third-party, the potential that such injury would be serious nature, and the burden of avoiding risk."