Exclusive
Mama Knows Best? Brooke Mueller Back On Track To Regain Custody Of Twins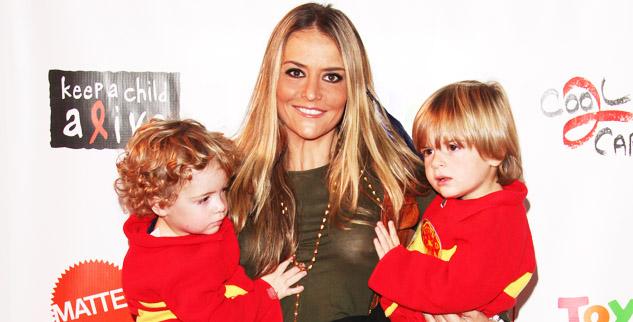 Brooke Mueller is back on track to regain custody of twin sons Bob and Max, with ex-husband Charlie Sheen, after a crucial court hearing on Wednesday in child dependency court, RadarOnline.com is exclusively reporting.
RadarOnline.com broke the story: Child protective services' plan to finally grant Mueller custody of the boys was placed on hold in Dec. after "inconsistencies" were uncovered in what she told them about her drug treatment and what actually took place.
Article continues below advertisement
On Wednesday, "the judge was presented with preliminary findings from a preliminary inquiry into allegations Brooke hadn't complied with terms of her rehab," our source told us.
"However, the information given to the judge seems to vindicate Brooke. She is now back on track to regain custody of the twins, and Brooke has now been granted additional custodial time with Bob and Max."
Sheen is making a change in position almost as big as the atomic bomb was a turning point in modern history.
The Hollywood megastar — having previously called his third ex-wife an "Adderall snorting husk" — is now fully supporting her bid to regain custody of their troubled twins.
"Charlie is now signaling that he is supportive of Brooke reinstated as the boys' primary caregiver," the insider told RadarOnline.com.
"He's changed his position since Brooke allowed him to see the twins last week. He plans on filing legal documents in child dependency court in which he voices his support for Brooke."
But despite being back on track to get the boys back, "Child protective services will remain involved until they feel that Brooke is ready to have the boys back, and that they are safe in her care. The welfare and safety of the boys comes first, period," the source added.