Bill O'Reilly Angers Montauk Neighbors, Tears Down Historic Cottages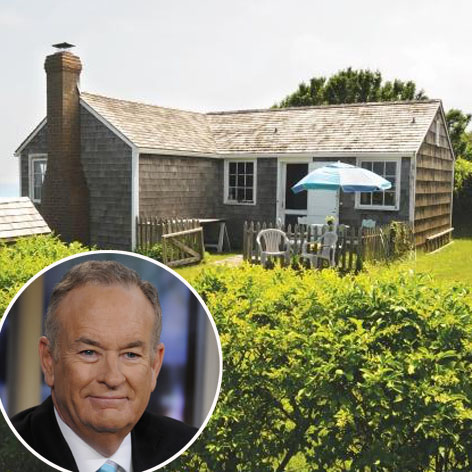 Bill O'Reilly is known for stirring up emotions on his Fox News TV show and he's doing the same with his latest real estate venture.
After purchasing a spectacular oceanfront property for $7.6 million, he promptly tore down the two historic buildings on the land at the tip of New York State's Long Island in the area known as The Hamptons.
"Tear-downs have been commonplace over the last few decades, often to the annoyance of near neighbors, but sometimes - when the building was of historic or sentimental interest, or a neighborhood landmark - they provoke deeper emotions, real sadness or anger, from the community at large. This was one of those times," The East Hampton Star columnist Helen Rattray wrote.
Article continues below advertisement
Comedian Chris Kattan Lists $2 Million Hollywood Foothills Home
"At this point, it was so unique, I can't even remember the last time something like it was torn down," Theresa Eurell, a life-long resident and broker at Town & Country Real Estate who had the listing on the 1.5-acre property, told the New York Daily News.
O'Reilly has already started construction on his new summer getaway house.
"It remains to be seen if the home will be as outsized and out-of-place as he is," one local told the Daily News.