Taking The High Road: Alyssa Milano Accepts Jay Mohr's Apology For Calling Her Fat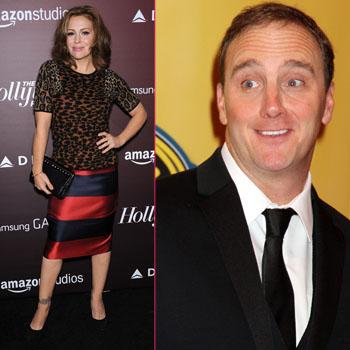 Alyssa Milano is giving Jay Mohr the benefit of the doubt that he is really, really, really sorry he called her fat.
"Thank you. Apology accepted. (She grunts while aggressively yet cautiously prying off her head-to-toe Spanx)," Milano tweeted with an obvious sense of humor on Friday.
As Radar reported, Mohr took issue with Milano's weight when they both appeared at a NASCAR event, saying in a radio interview "She's very tiny, in height...It seems like she had a baby and said, 'I don't really give a s**t.' I read it on her gut."
Article continues below advertisement
Milano didn't let it get under her skin, responding "So sorry you felt the need to publicly fat-shame me. Be well and God Bless. Please send my love to your beautiful wife."
Support for the popular Milano and condemnation for Mohr, who costars on Suburgatory, were immediate, which fortunately led Mohr to see the error of his ways.
"She's stunning," he said Friday morning, explaining his other comment had been intended as a joke.
Milano's let him off the hook.
Celebrity feud over.