Exclusive
From New Girl To Mean Girl? Zooey Deschanel A Horrible Boss On Sitcom Set, Claims Insider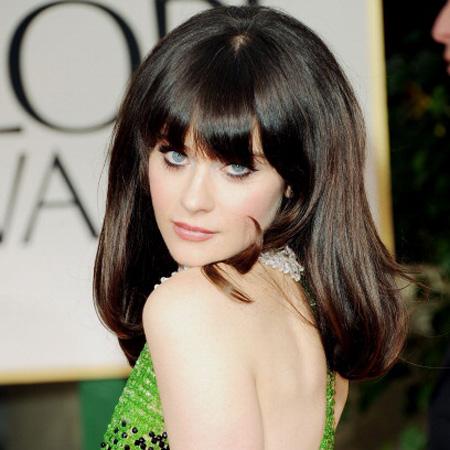 Zooey Deschanel has gone from new girl to mean girl on her sitcom set!
The actress — who's starring on and producing her third season of FOX's New Girl — has become a nasty boss who treats her co-workers badly, the production insider reveals.
"Although the show has other bosses, including creator Liz Meriwether and producer Katherine Pope, Zooey rules the roost," the source dishes. "And she gets moody and starts making rules on the set which is upsetting a lot of the cast and crew members.
Article continues below advertisement
"The show's schedule really drives Zooey up a wall, because they're always running behind when the full cast is on set.
"So now, Zooey insists on days ending with scenes that just feature her and one other actor. When that can't happen due to the production schedule, however, she's unhappy and all hell breaks loose," says the source.
Her co-workers hope they'll get a reprieve from Deschanel's bad behavior when they get a special guest star. As has been reported, former The O.C. star Adam Brody will play Deschanel's character Jess' ex-boyfriend for an upcoming episode.