DietWorks Yacon Syrup Uses Peruvian Herb To Help You Shed The Pounds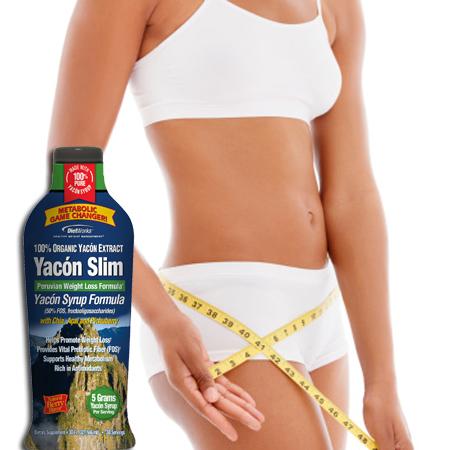 As many of us list "Lose weight," at the top of our New Year's resolutions, some have discovered the weight loss and health benefits of Yacon, a perennial herb native to the lower Andean region of Peru.
With that, GNC presents the latest innovation -- DietWorks Yacon Slim, an antioxidant-rich liquid concentrate that tastes great, helps promote weight loss and provides vital prebiotic fiber. Used in conjunction with a healthy diet and regular exercise program, Dietworks Yacon Slim will make it easier than ever to reach your weight loss goals.
Article continues below advertisement
Yacon has also been found to promote digestive balance and healthy blood sugar levels. This tuberous root can be eaten plain, dried into a powder or cooked into a syrup or tea. Yacon is an important natural source of FOS (fructooligosaccharides), which are an important food source for healthy digestive balance and good probiotic function by promoting "friendly bacteria."
FOS acts as a soluble fiber that has been shown to slow food transit and support healthy blood sugar levels; which may reduce food cravings and help control constipation. This natural source of fiber resists the breakdown of enzymes and passes through the digestive system without being digested, and allows it to be low in calories. This delicious liquid, berry flavored concentrate provides 1,020 mg of vital Yacon, along with powerful blend of chia, acai, and pichuberry per serving. Yacon Syrup has been used for centuries in Japan and traditionally in the Andes region of South America.
Not only is Yacon Syrup popular for weight management, but people have discovered the benefits of Yacon Syrup's detoxification properties and its ability to promote beneficial bacteria in the body.
DietWorks Yacon Slim is available at GNC.com.