'True Blood' Hunk Joe Manganiello: Homelessness & Depression Nearly Claimed His Life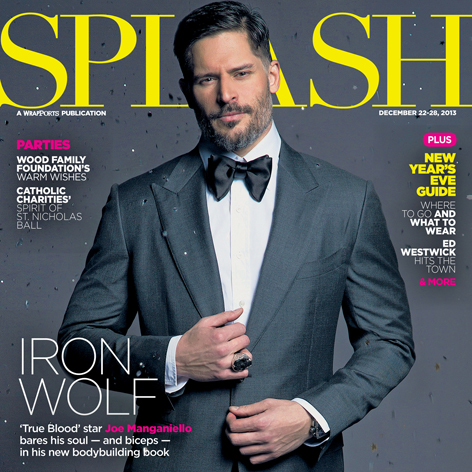 Joe Manganiello is opening up on his history of alcohol and drug abuse, homelessness and depression and what finally made him decide to "clean up my mess."
"You get to a point where you're gonna start getting better or you're gonna kill yourself," the True Blood star told the Chicago Sun Times' SPLASH magazine.
"I was in so much pain, but I wasn't willing to end my life." He recalled Aug. 26, 2002, as the day he finally decided to get clean. "I knew I'd hurt myself so badly, but realized I'd also hurt people around me. That's what made me want to get better," he said. "But anybody who has ever fought with addiction or knows somebody who's been in the grips of it, it's not that easy."
Article continues below advertisement
Then 25, Manganiello spent the next four years fighting his addiction, working construction jobs to pay the bills and all but giving up on acting. "At the beginning, it was just about not using. The alcohol was not my problem - the alcohol was my solution to the way that I'd felt my whole life. My problem was me. My problem was reality."
His eventual recovery resulted from a combination of exercise, meditation and support from friends, he told SPLASH.
"I met like-minded people who'd been down that road. They taught me what to do and how to live," said the actor who also showed off his abs in Magic Mike.
"I had to clean up my mess, not just put my head in the sand and walk away from it. I tracked down everybody I'd done damage to and tried to make up for it. It didn't happen quickly - if you walk five miles into the woods, you have to walk five miles back out."
Celebrity Six-Packs! The Best Abs In Hollywood
Manganiello is sharing all his tips and secrets for getting into shape physically and mentally in his new book, Evolution: The Cutting Edge Guide to Breaking Down Mental Walls and Building the Body You've Always Wanted.