'Teen Mom' War: Matthew McCann Slams Jenelle Evans About Heroin Use & Child Support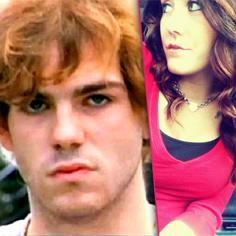 Article continues below advertisement
According to Wetpaint, Evans went after McCann in response to his question and insinuated that McCann skips out on his scheduled visitation rights with his daughter, Arabella (Evans' tweets have been deleted).
McCann then went on a rant claiming that Evans asked for the questions about her parenting skills to be brought up.
"I'm just saying, she decides to put her whole life out there, so people judge her," he tweeted. "I'm just wondering, JE."
He then implied that he has been doing more in his life to get back on track than Evans has.
"Since people compare us, I don't understand why I'm doing more in two years than … she has done in four.." he wrote.
"I haven't showed to ANY of my visits?!" he continued. "Than how do I have pictures with my child?! Lolololol. I still pay child support, still have a job and still have attended college more than her. I also was an addict at a younger age than her, got clean before her, and have been sober longer than her. Please come at me again. Hah."
Matt then stated, "Now let my fans do the rest. My life > yours. And yes, I just went there."
While Evans' tweets are no longer live on her account, she did leave one comment viewable that a fan of hers tweeted: "@MatthewMMcCann @PBandJenelley_1 sounds to me as though your jealous of how far jenelle has come with her addiction and role on mtv #slideon"
"Bye bye drama!" Jenelle also said.