Exclusive
'Teen Mom 3' Star Alex Sekella Accuses Baby Daddy Of Being High Around Their Daughter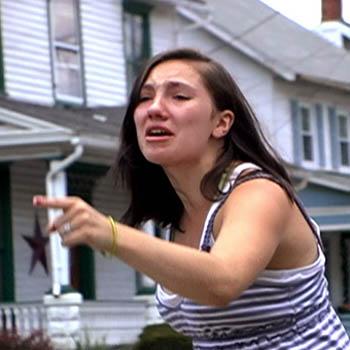 Teen Mom 3 star Alexandria Sekella has it out for her baby daddy Matthew McCann and is taking it upon herself to talk as much crap about him on social media as possible.
In her most recent attack, Alex claims that she kicked Matt out because he was high around their daughter Arabella.
Matt's girlfriend Lekota Koch tells RadarOnline.com that he wasn't high around Arabella at that time and that Alex didn't kick him out.
Article continues below advertisement
"When Matt was living in her basement, he was already clean off of heroin and he was on probation," Lekota tells RadarOnline.com. "He tried to leave because he didn't want to live there with her."
In fact, Alex tried to prevent Matt from leaving her home.
"She would say, 'If you leave, I'm going to call your probation officer,'" Lekota says. "And eventually the probation officer came in and was like, 'You're not his parent. You can't force him to live here.' She didn't kick him out. Matt chose to leave."
But despite their parting, it didn't stop Alex from continuing a relationship with Matt's estranged mother.
"Matt and his mother's relationship, it's not really there anymore," Lekota says. "Ever since this whole thing started, she chose be Alex's team. She doesn't want to stand up for her son and say, 'My son's clean.'"
This makes Matt quite sad.
"It's a really painful thing when your mom picks someone who basically is trying to ruin your life over you," Lekota says.
Article continues below advertisement
But no matter how much Alex tries to bring Matt down, he is continuing to seek visitation rights with his daughter.
"He's trying to fight for visitation," Lekota says. "We're in the process of looking for a lawyer. I don't think Matt is ready to forgive Alex for the stuff that she put him through. But he wants to see Bellie."
And while Alex maintains that she won't let Matt see Arabella, a judge has the final word on the pending arrangement.
"Now that Matt is clean, healthy, happy, and in a better place, nothing is going to stop him," Lekota insists. "A judge will see how he has changed and will be happy to give him visitation."
She says, "A child should have both parents in their life."
Lekota also adds that she still isn't expecting a little baby of her own.
"I am NOT pregnant!" she states.