'SNL' Skewers 'The Sound Of Music'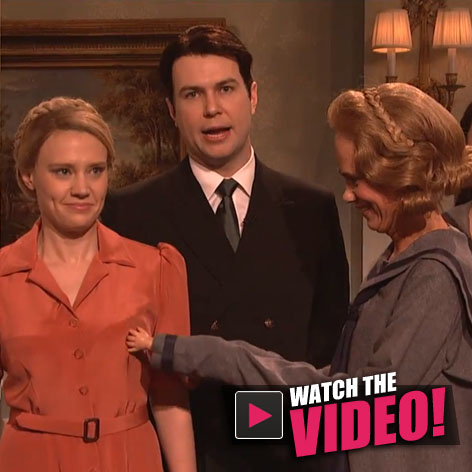 Saturday Night Live took on NBC's much-maligned but also much-watched production of The Sound of Music starring Carrie Underwood last night, and former regular Kristen Wiig stole the show as one of the von Trapp kids.
SNL's "condensed version" of the movie starts with Taran Killam as Captain von Trapp introducing Kate McKinnon as the governess Maria, to his children.
That's where Wiig takes over. With tiny doll hands bizarrely coming out of the sleeves of her dress, she pokes and prods at Maria's breasts, sings about a fish flying up her lady parts because it "thought it was a cave" and generally just runs away with the bit.
Article continues below advertisement
It's classic SNL and you can watch it HERE:
youtube=https://www.youtube.com/watch?v=J1Yn84NVnSI&w=560&h=315