Exclusive
'Smelly' Prince Harry Denied Booze In Antarctica Bar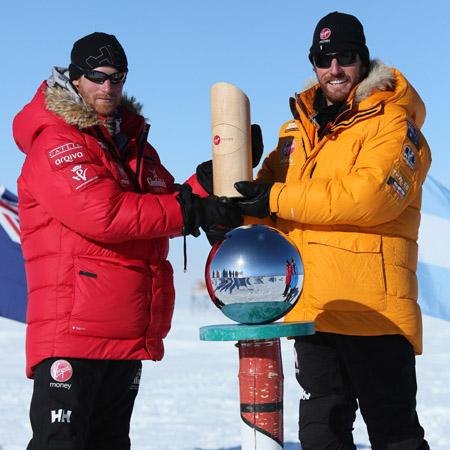 Prince Harry is in desperate need of a drink, and a shower.
The randy royal and his buddies Dominic West and Alexander Skarsgard went into a bar in Antarctica and RadarOnline.com has exclusively learned not only were they denied drinks but their lack of showering has made them all pretty "smelly!"
According to an eyewitness at McMurdo Station, Prince Harry and his two friends went in for drinks but weren't able to imbibe.
Article continues below advertisement
"They were denied drinks. Only staff/employees are allowed alcohol and tobacco," and no exceptions were made for Prince William's younger brother.
Apparently Prince Harry and his buddies also weren't the most desirable of customers at the bar.
"All three were very smelly and scruffy. They are only allowed two 2-minute showers per week!"
Get the Prince a drink and a shower STAT!!