Get Out Of The Water! Hungry Piranhas Attack More Than 60 Swimmers In Argentina On Christmas Day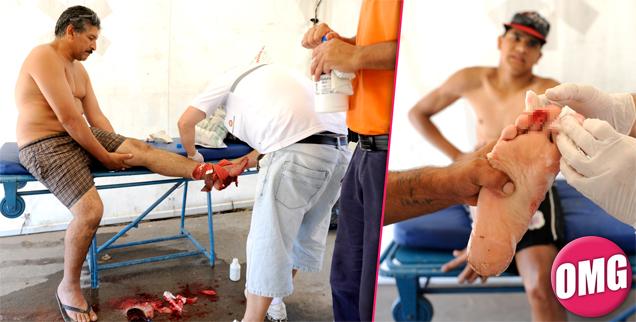 In a shocking Christmas Day attack, hungry piranhas injured more than 60 people bathing in an Argentine river, RadarOnline.com is reporting.
According to the Agence France-Press, medical official Gustavo Centurion said the attack was "very aggressive.
"There were some people that the fish literally had torn bits of flesh from."
More than 20 children were victim to the fierce fish, including seven children who lost parts of their fingers or toes.
Article continues below advertisement
Thousands of people were trying to cool off from 100 degree plus temperatures in the (aptly named) Parana River in Rosario when they were bitten by the omnivorous freshwater fish known for their sharp teeth and voracious appetite for meat.
Paramedics were called to the scene by coastguards and police temporarily closed off the beach so the seriously injured could be treated.
While it's not the first time piranhas have attacked, it is the most serious attack since 2008 when approximately 40 swimmers were injured.
"This sort of event in this area is absolutely sporadic," Centurion added.
"It was the conjunction of two factors, a shoal that passed very briefly through an area full of people."