Paul Walker Dead At 40: 'Fast And Furious' Star Died In Fiery Car Crash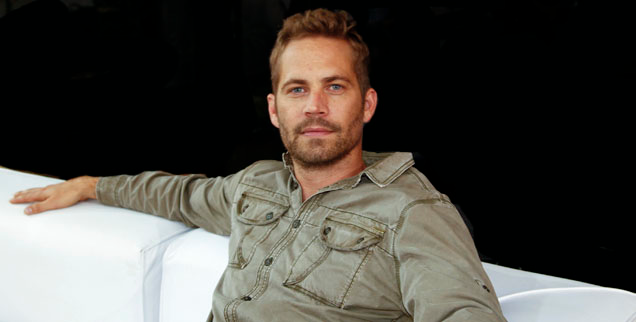 Paul Walker has been killed in a horrific car crash, RadarOnline.com has confirmed.
"It is with a truly heavy heart that we must confirm that Paul Walker passed away today in a tragic car accident while attending a charity event for his organization Reach Out Worldwide," a statement from his team read on the star's Facebook page.
"He was a passenger in a friend's car, in which both lost their lives. We appreciate your patience as we too are stunned and saddened beyond belief by this news. Thank you for keeping his family and friends in your prayers during this very difficult time. We will do our best to keep you apprised on where to send condolences."
Article continues below advertisement
The 40-year-old was killed on Saturday afternoon in a car crash in Santa Clarita, California. Although the Sheriff's Department has yet to formally confirm the identities of those involved, the actor's rep confirmed his death.
Walker -- best known for starring as Brian O'Conner in The Fast and the Furious film series -- was in the passenger seat of the car when the driver suddenly lost control and crashed into a traffic post.
The unnamed driver was also killed.
In a statement, the Los Angeles County Sheriff's Department told Radar: "Patrol deputies from Santa Clarita Valley Sheriff's Station responded to a report of a traffic collision at approximately 3:30PM in the 28300 block of Rye Canyon Loop, Valencia, on Saturday, November 30, 2013.
"When they arrived, deputies found the vehicle engulfed in flames. The Los Angeles County Fire Department responded, extinguished the fire and subsequently located two victims inside the vehicle. The victims were pronounced dead at the scene.
"The cause of the collision is under investigation. The Coroner's Office will determine the identities and the cause of death of the victims."
Walker and the cast of The Fast and Furious were in the middle of filming the seventh movie in their series -- a fact he eerily tweeted on Nov. 30.