Nelson Mandela Dies At 95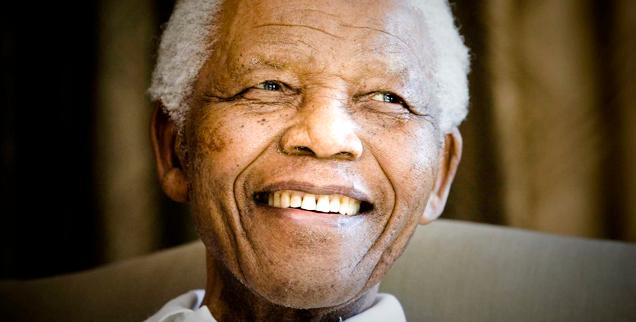 Article continues below advertisement
He became the country's first black president in 1994. His country had been on the verge of civil war but he brought hope and reconciliation to his people and become a leader for justice throughout the world.
When Mandela left the prison with his wife Winnie by his side it was televised and what he did became a symbol around the world.
"I raised my right fist and there was a roar," Mandela explained.
South African President Jacob Zuma announced the news of Mandela's passing.
"Our nation has lost its greatest son, yet what made Nelson Mandela great was precisely what made him human. We saw in him what we seek in ourselves, and in him we saw so much of ourselves."
Stars have rushed to pay tribute:
Simon Cowell tweeted: "So sad to hear about Nelson Mandela. Rest in peace."
Black Eyed Peas singer Fergie wrote: "Meeting Nelson Mandela at his house in Johannesburg was a truly memorable moment in life for me. He was an angel."
Article continues below advertisement
Actor Samuel L. Jackson said: "Never met a better person in my life than Nelson Mandela. My sympathy to his family & his country."
Political leaders were also quick to offer their sympathies, with UK Prime Minister David Cameron saying: "A great light has gone out in the world. Nelson Mandela was a hero of our time."
US President Barack Obama gave a TV address, where he said Nelson had "achieved more than could be expected of any man."
He continued: "We've lost one of the most influential, courageous and profoundly good human beings that any of us will share time with.
"I cannot fully imagine my own life without the example set by Nelson Mandela."