Jessica Simpson: Maxwell & Ace Helping Me Shed -- And Keep Off -- The Pounds!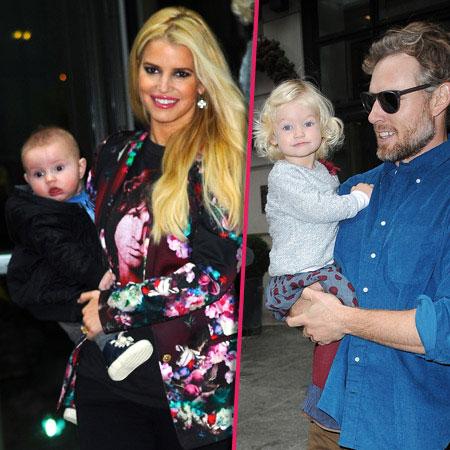 Running around after her two little ones has proven to burn plenty of calories for one Jessica Simpson.
The 33-year-old tells USA Today the hustle and bustle of parenting 19-month-old daughter Maxwell and 5-month-old son Ace has had a positive effect on her waistline.
"They definitely keep our lives busy, but full of smiles … with both kids, I'm running up and down my stairs a million times," the show biz stalwart told the paper.
Article continues below advertisement
She said that she and her fiance, Eric Johnson "go on walks together," and she tries to "walk about four miles a day consistently.
"It makes me feel better."
The Weight Watchers poster girl also credits the light meals her personal chef makes; and her four-hours-a-week of workouts with celeb trainer Harley Pasternak.
Of the immense scrutiny Hollywood moms such as she (and Kim Kardashian) have had to go through in terms of gaining and losing baby weight, Jessica admitted, "It does get old having people harping on how much you weigh or your body after pregnancy.