Good News, Bad News For Jen Aniston In 'We're The Millers' Sequel Negotiation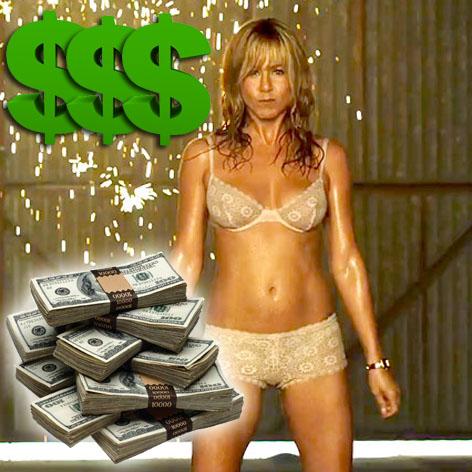 It was the best of times and worst of times for Jennifer Aniston in 2013, as she's negotiating a reported $15 million salary for at least one We're The Millers sequel, though the back-and-forth has been undermined by her appearance on Forbes' "Most Overpaid Actors" list.
The Friends star's appearance in the smash hit comedy marked her first major box office draw in some time, and was not factored into the embarrassing entry on the Forbes list -- the stink of which, a re-up for the sequel would help wash away.
Article continues below advertisement
In another surprising development, we've learned that Aniston, who's already conquered the world of TV and film, might turn her attention to musical movies or the stage.
"Her singing voice is better than ever, and the hope is with the 'Millers' becoming a real franchise, she can have the clout to get a singing role off the ground," an insider tells RadarOnline.com.
Don't expect Jen to take a shallow step into the singing waters, as unlike contemporaries such as Kate Hudson, Sarah Jessica Parker and Gwyneth Paltrow, she's "ruled out doing Glee, as "she's not interested in making her singing debut on that show at all," the source said.