Ghana Man Bitten By 'Big, Black Snake' On His Private Parts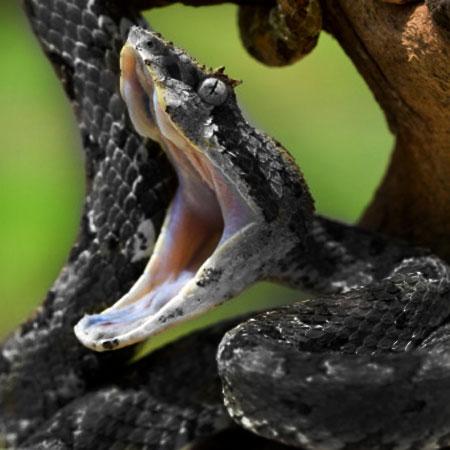 If the concept of Snakes on a Plane creeped you out, you probably shouldn't read any further …
A 34-year-old Ghana man was hospitalized after suffering bites on his penis from "big, black snake" while using a toilet in Faaman, Ashanti Region, RadarOnline.com has learned.
Kwabena Nkrumah "nearly collapsed" when he realized the snake had locked up his jaws onto the tip of his genitals, only getting free when he darted up, rattling the animal, according to the regional site.
Article continues below advertisement
He said he cried out the phrase, "Snake, snake, snake," causing the rest of those in the restroom to scurry away.