'Claire Danes Like A Daughter To Me,' Says Her 'Homeland' Boss Mandy Patinkin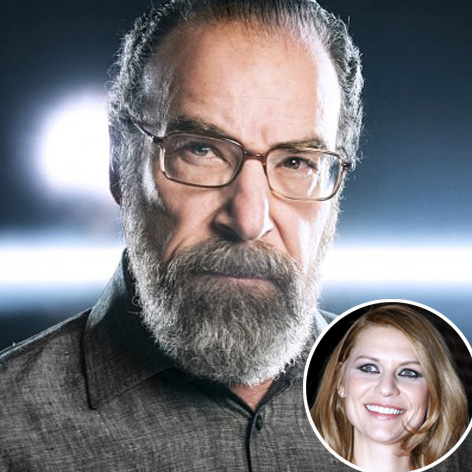 Their relationship on screen is as volatile as they get but Homeland star Mandy Patinkin says that doesn't stop him from loving Claire Danes like a daughter.
"When you're with somebody for 15 hours a day for three years, you get connected, and it's there forever," Patinkin told the Chicago Sun-Times' Sunday magazine, SPLASH.
"There's a part of me that loves being with her because I don't have a daughter. I love the pretend-ness of having a daughter.
Article continues below advertisement
"We're good friends. If you walked in the room, it's not Saul and Carrie having a cup of coffee. It's Claire talking about her baby and hearing stories about her family, my wife and I boring her and her husband with our past as parents, our journey as a married couple in show business," the Tony, Golden Globe and Emmy Award-winner said.
He and Kathryn Grody wed in 1980 and have two kids.
"I picked the right person," he laughed.
Homeland airs Sunday on Showtime.