Exclusive
Christina Aguilera's Extreme Weight Loss: She's Dropped Another 20 Pounds!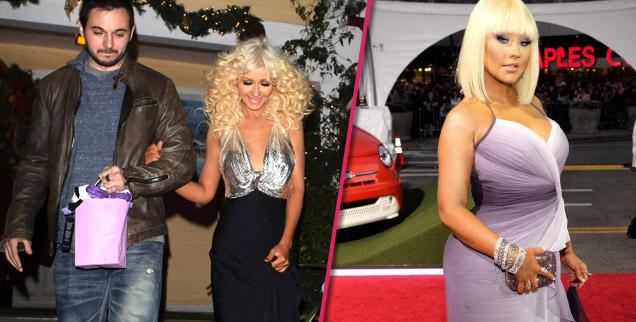 Article continues below advertisement
"It is especially noticeable in the chest where you can actually see bones whereas in the before picture you couldn't," Dr. Fred Pescatore, who has not treated Aguilera, told Radar.
"Her wrists and arms are much thinner than they were - which will put her at an increased risk for bone loss - bone loss starts in women around the age of 20 so it is never too early to worry about your bones."
In a clinging sleeveless evening gown, X-tina's figure was shockingly thin.
"Her hips are gone too - they are still there a bit and it is not the dress nor the pose - it is all slimmed down and not in a good way," Dr. Pescatore said.
"It appears as if she has taken her dieting to the extreme - totally unnecessary as she has (or did have) curves - something increasingly lacking in Hollywood."
While the single mother has said that she just worked out and ate healthy, Dr. Pescatore said his book helps people maintain a healthy lifestyle.
"The Hamptons Diet doesn't encourage extreme dieting because in the B and C phases of the diet I begin to slowly introduce more foods into your diet to prevent your metabolism from slowing down. Once your metabolism slows down, that will spell doomsday for any future weight loss endeavors. Also, keeping to an extremely low weight will harm the metabolism for good. Her yo-yo dieting while very common is like the X-games version of dieting. She needs a good meal or she is going to fall off of those heels."