Britney Spears Takes Las Vegas, Celeb Fans Pack The Audience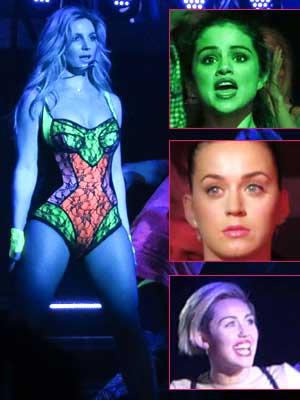 Article continues below advertisement
Spears had seven costume changes for the musical trip down memory lane that reviewers called more Cirque du Soleil in terms of splashy production values than Celine Dion, a show that emphasizes the music.
Brit is singing along to a vocal track but no one in the audience seemed to mind as she danced non-stop for the entire production.
Spears is set to do 100 shows at Planet Hollywood over the course of the next two years.