Cooler Heads Prevail! Alec Baldwin Doesn't Snap When Snapped With Wife & Infant Daughter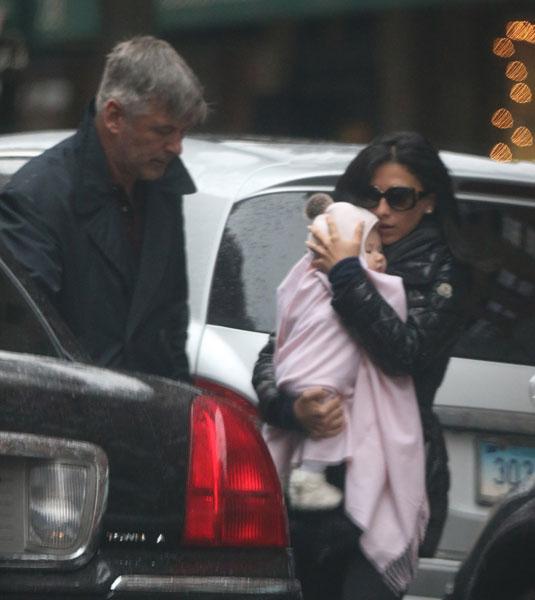 Think happy thoughts Alec!
Alec Baldwin turned the other check when snapped in New York City with wife Hilaria Thomas and their baby daughter Carmen Monday, and we've got the shots for you on RadarOnline.com.
The 55-year-old 30 Rock star and his family were all clad in dark, wintry clothes, as Alec wore a navy coat, while Yoga hottie Hilaria wore a stylish black jacket and sexy leggings.
Perhaps the volatile star has chosen to take it down a notch -- or 12 -- since he was canned from MSNBC after his talk show was canceled following a series of incidents with the paparazzi and media last month, the last straw for the network being when he called a cameraman the homophobic phrase, "c*** sucking f**."
Article continues below advertisement