'Survivor' Teresa Giudice's New Interview On 'Frustrating' Legal Problems: 'One Day The Truth Will Come Out'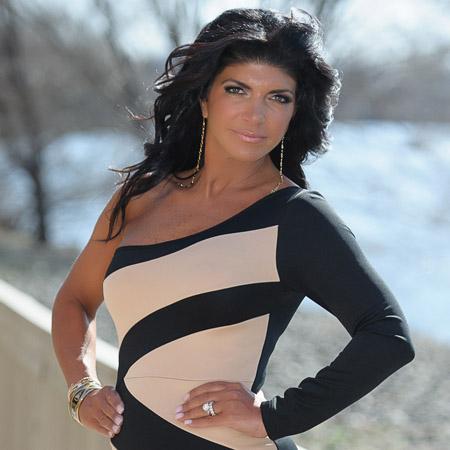 Teresa Giudice is experiencing the most challenging year of her life, but she insists that nothing will ever destroy her family or her spirit.
The Real Housewives of New Jersey star is facing a whopping 50 years behind bars for her felony tax fraud and evasion charges, but in a new interview with Star magazine she puts on a brave face as she begins her lengthy legal battle.
"I am doing what I need to do. I am a mom and a wife, most importantly," the 41-year-old reality star said about dealing with the pressure of a public downfall.
Article continues below advertisement
GALLERY: The Giudice's 30 Most Shocking Quotes About Fraud & Finances
"I am beyond thrilled that all my brands are doing well," she said, and also told the magazine how she handles the stress.
"I just focus on what I need to do and stay positive."
Waiting for her day in court, Teresa and her husband Joe Giudice have remained mum on what their defense will be, but she tells Star that she is ready to go to court.
MORE ON:
Celebrity Justice
"It is beyond frustrating, and yet I know one day the truth will come out. But I am really touched by all the support I am getting."
She said that Juicy Joe is not being cavalier about their 39 charges.
"Joe is always an optimist, but he realizes this is a serious situation. He looks forward to his day in court. He wants to move forward, and his only concern is for our family."
For more exclusive details about how Teresa and Joe are maintaining a sense of normalcy, and what their children know about their charges pick up the latest issue of Star magazine on newsstands Thursday.