Sharon Osbourne: Doing The Osbournes Reality Show Was The 'Biggest Mistake' Of My Life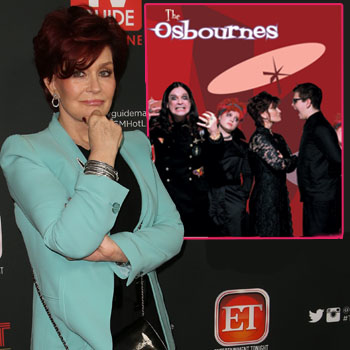 Sharon Osbourne says doing her family's famous MTV reality show was the "biggest mistake" of her life.
The Talk hostess candidly confided on the BBC's Graham Norton Show that The Osbournes, which ran from 2002-2005, took a heavy toll on her family life.
Sharon said the demands of outrageous show meant she and rocker husband Ozzy Osbourne didn't spend enough time with daughter Kelly and son Jack.
She and Ozzy "both worked to continue a lifestyle we had become accustomed to and we had to travel so my kids spent quite a time away from us and you can never get that time back.
Article continues below advertisement
"It was the biggest mistake I ever did, but would I have wanted to live a lesser life? You make the most of what you have.
"I don't know how, but Jack and Kelly came out just great," she said.
Sharon also admitted that she and Ozzy split up when he relapsed earlier this year, but they've since reconciled.
The TV hostess said she moved out because of his drinking and drug use, but now he's clean and sober thanks to a 12-step program.
"He stopped because he knows what he was going to lose, not just me but everything. He says we're like bread and butter. We fit together so perfectly."