It's Hot Down There! Sam Champion Flaunts His Abs & Tattoo On Honeymoon In Rio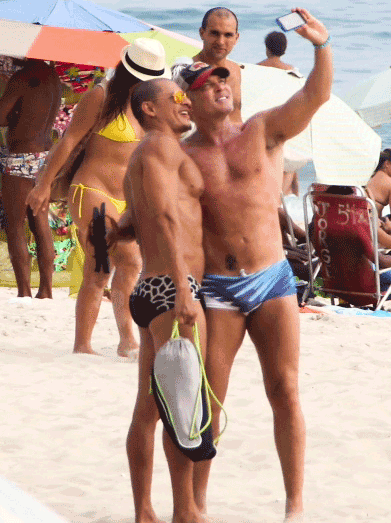 Sam Champion went on a long overdue honeymoon last week and until we saw him on the beach in his Speedo, we had no idea the Good Morning America weather anchor had such a wild side.
Sammy, as the GMA gang likes to call him, is all abs and biceps, and even sports a tantalizing tattoo just above his pelvic bone.
Sam wed Miami art dealer Rubem Robierb in December and they took their belated honeymoon to Rio where they relaxed on Ipanema Beach.
Article continues below advertisement
"And the world's T-shirt shortage reaches Brazil," joked GMA's Josh Elliott.