Renee Who? Zellweger Unrecognizable At Movie Screening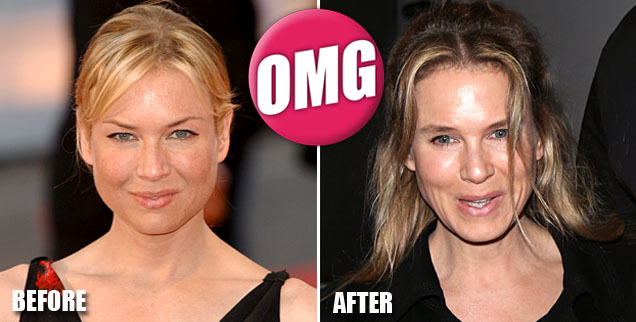 Renee Zellweger is sporting a startling different new look making the Bridget Jones star almost unrecognizable to fans.
Saturday night she attended a special screening of a documentary in Burbank, Calif but some there didn't even realize who she was.
Titled Long Shot: The Kevin Laue Story, the docu is the story of the first one-armed basketball player to make the team at a major NCAA university.
Zellweger was there to support the team behind the touching story but the hottest topic of conversation was the 44-year-old's smooth as silk face.
Article continues below advertisement
Zellweger premiered her new look a week earlier at an event honoring Giorgio Armani where fans had a similar reaction to her appearance.
Do you think Zellweger's new look is flattering? Let us know in comments.