'RHOA' Star Cynthia Bailey Calls Bluff On Kenya Moore's Eviction Drama: 'I Didn't Believe It For A Second'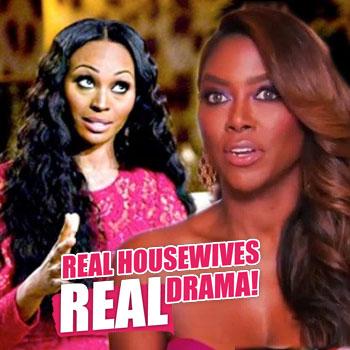 Article continues below advertisement
"Kenya and I are still in the early stages of building a friendship, and we don't really talk on a regular basis. At the time, outside of a few random texts here and there, I had not seen or spoken to her since the reunion."
The supermodel housewife called Moore's bluff, admitting she didn't think the eviction reports were true.
"Kenya is a smart, successful businesswoman, so I did not believe for a second that she would ever do anything to put herself in that kind of situation," Bailey wrote.
"Therefore, I chose not to reach out to her when I heard this rumor, because outside of working with Kenya, her personal business/issues are none of my business unless she calls me to discuss them."
RadarOnline.com exclusively reported that Moore is currently fighting her landlord in court over being evicted and was spotted moving out of the the $3999-a-month mansion she leased.
According to documents filed in Fulton County, Ga., Moore failed to make the full rent payment for May — she was $848 short — and also defaulted on the terms and conditions of the lease.