Preppy Morgan Stanley Money Manager John Kelly Accused Of Making Sex Tapes With Unknowing Partners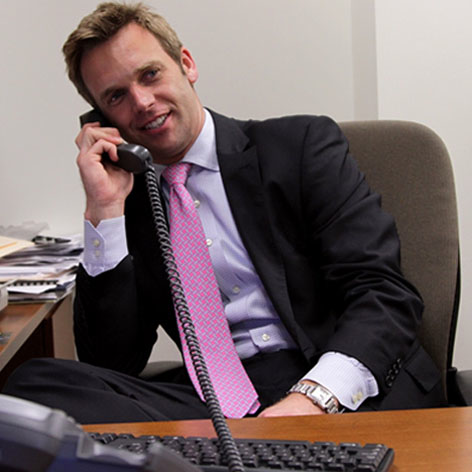 John C. Kelly, a preppy high-profile wealth manager in the Big Apple has been accused of becoming a sex tape producer.
Prosecutors contend Kelly secretly made sex tapes with three former girlfriends who had no idea they were allegedly being made stars on video.
Kelly, who has worked for Morgan Stanley for more than a decade and is a graduate of the preppy-to-the-max Smith College, is accused of videotaping the women without their knowledge in his swank Upper Eastside apartment, The New York Daily News is reporting.
Article continues below advertisement
At his Friday night arraignment in Manhattan Criminal Court, prosecutor Siobhan Carthy told the judge "In this case, the defendant videotaped three unrelated women while they were performing sexual acts on him in his home."
According to the complaint obtained by the Daily News, with the first woman,
"defendant did surreptitiously video record informant engaged in sexual contact with defendant and such images show informant's breasts" The alleged "victim did not consent to such images being recorded and defendant did not have permission or authority to record or possess such images."
Footage of the second alleged victim was even more graphic, showing her "breasts, vagina and buttocks," according to the complaint.
The allegations came to the cops attention when one of the women was arrested for trashing Kelly's posh apartment, apparently after hearing that he'd videotaped their sex romp. She even poured soda on his computer!
The case against her is now expected to be dismissed, according to The News.
Kelly was spotted leaving the court well after dark, accompanied by his lawyer Robert Gottlieb who told the judge his client had never before had a problem with the law and had "an exemplary" background.
Hall has been charged with three felony counts of unlawful surveillance in the second degree.. Each count carries a maximum sentence of four years in prison.
He was ordered to surrender his passport and was released on $15,000 bail.